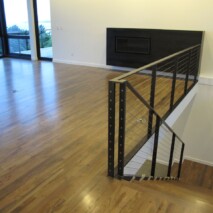 CLICK ON ON THE PICTURES BELOW TO ENLARGE!
1300 sq. ft. of white oak flooring has been acclimating in the heated, stable home. Now, it is time to break open the bundles and start installing the floor!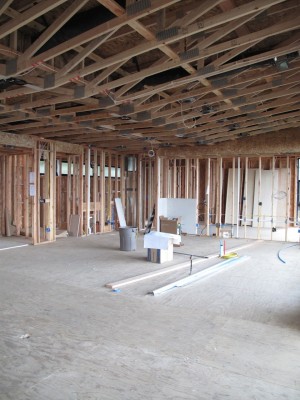 Prior to start.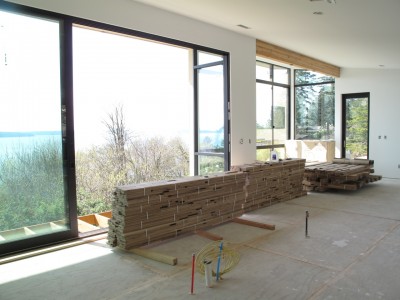 Beautiful Puget Sound views!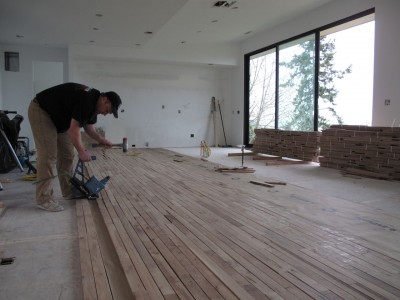 Installing the floor.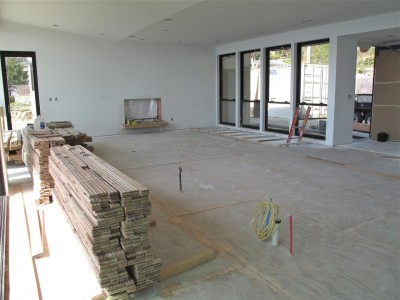 1000 sq. ft. Great Gathering room!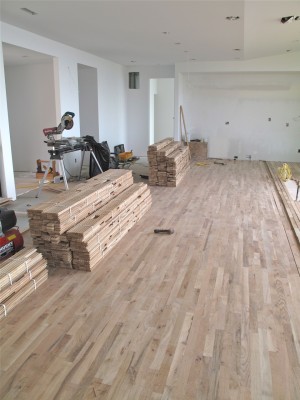 Half the room is installed. Now we will move the remaining wood out of the way so we can continue the install.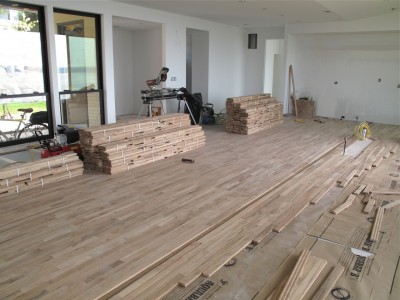 Half the room installed, move wood pile so we can install remaining side.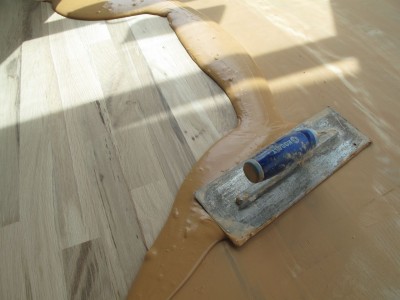 Applying the filler via a trowel.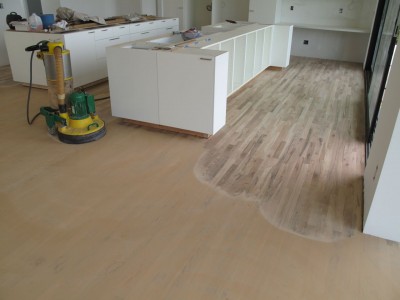 After working with 2 other sanders, the TRIO is used to flatten the floor.
Here the filler acts as a guide coat and the TRIO hones the floor.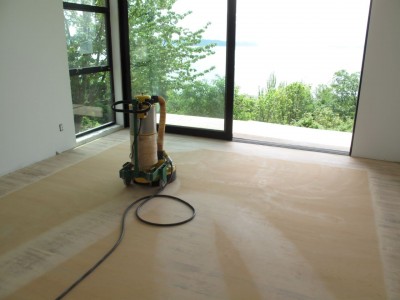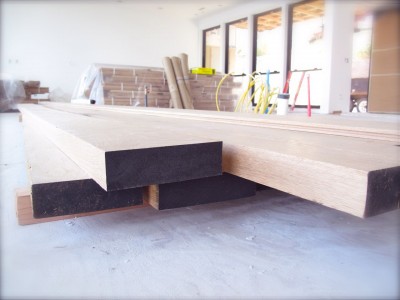 Custom fab of stair treads. Using 2″ white oak blanks.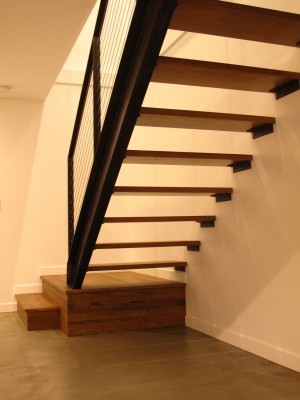 Floating stairs and wood landing at basement.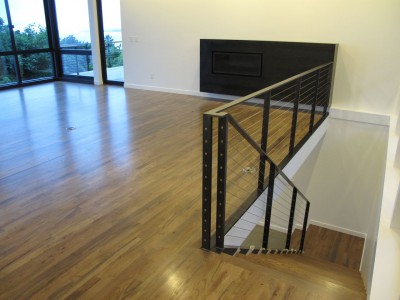 Floor is stained and finish coats are on.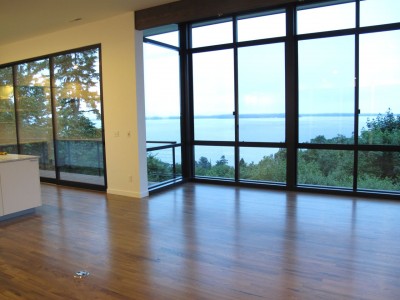 Beautiful floor, Beautiful view!