Sanding and finishing process of the exotic Coco Bolo and ribbon maple hardwoods begins!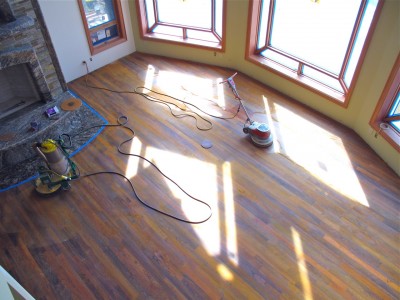 This is not a Photoshop color exaggeration! Real wood tones include orange and purple!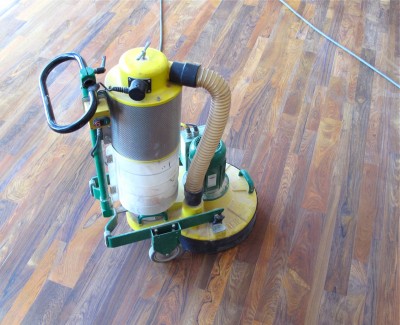 The beautiful grain and coloring of this wood is not for every home. It takes a unique and elaborate home to pull off the wood color.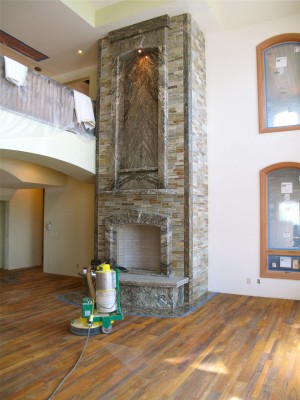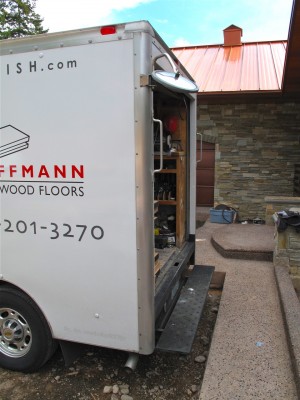 Pull as close to the home as possible to keep unfinished gravel, sand and dirt out of the home.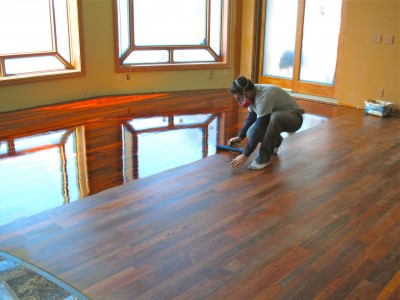 Franz coating the floor! Applying Synteko Swedish finish.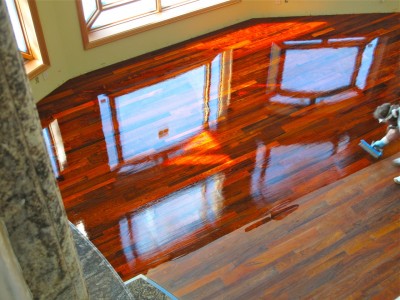 Not a Photoshopped picture! This is the real color of coco bolo wood!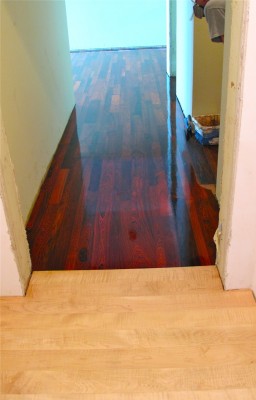 Transition point from coco bolo hardwood installed in living to ribbon maple installed in bedroom.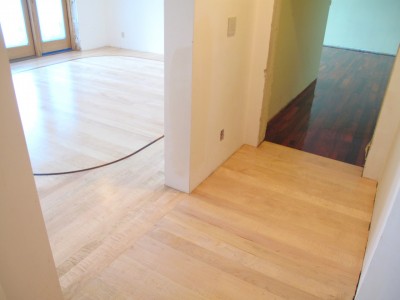 Link two living areas with a matching coco bolo  hardwood red stripe inlayed into the ribbon maple.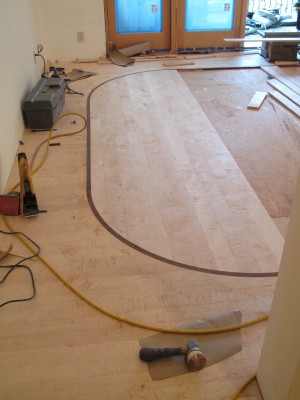 Use a generous amount of Bostik's Best Urethane Adhesive for floor longevity.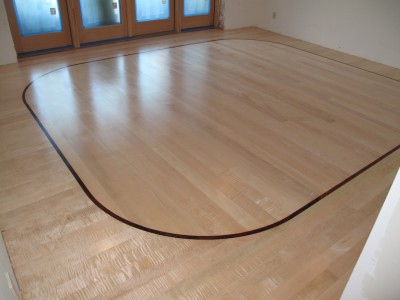 Look at the ribbon grain of the light maple wood  and offset with the coco bolo stripe.