See the refinishing process of this grungy hardwood floor at a new BESTBUY location in Bellis Fair Mall.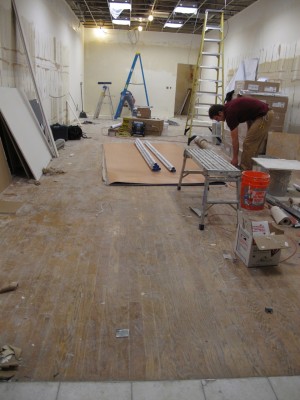 Prior to restoration, the wood floor condition was terrible.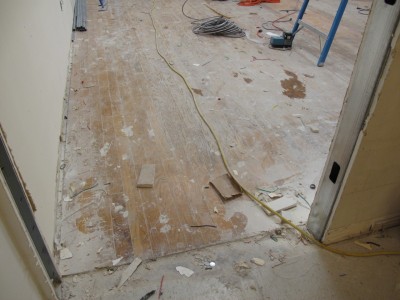 Cleaning up the surface was needed before the renewal process can begin!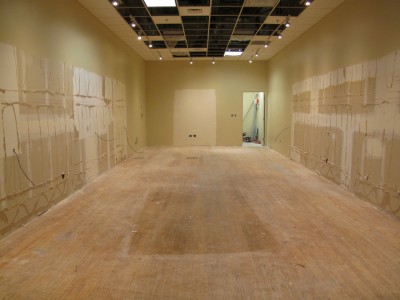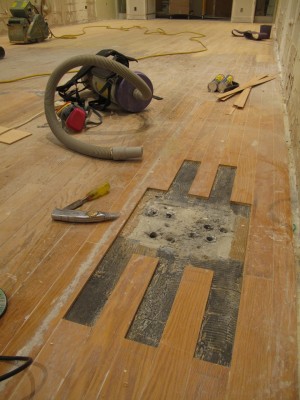 Patching was required in some areas. The old wood flooring was no longer available. Custom manufacturing of wood blanks into flooring was needed.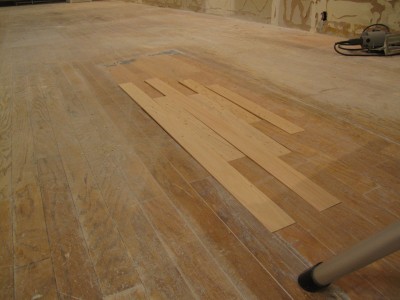 Wood is dry fit. Then use urethane adhesive between all layers. This will give years of service.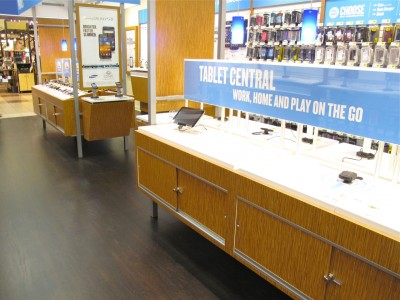 After sanding and refinishing is complete, tenant is moved in!
Completed wood floor transformation!