The existing floor had 3 different colors and finishes.
Objective: Refinish all flooring and unify the look.
We decided on the water based floor finish system to mute the deep natural tone of the old fir flooring.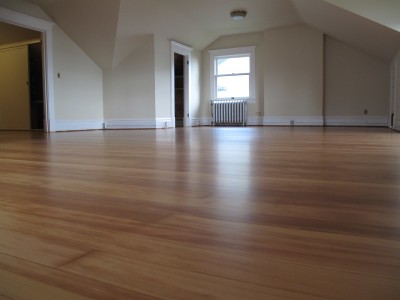 After sanding, refinishing and three coats of finish!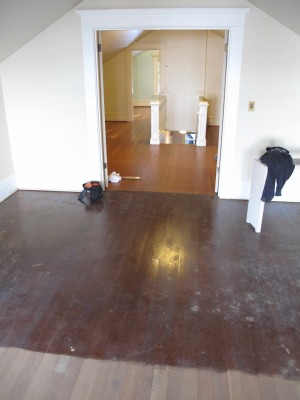 Before the floor is refinished!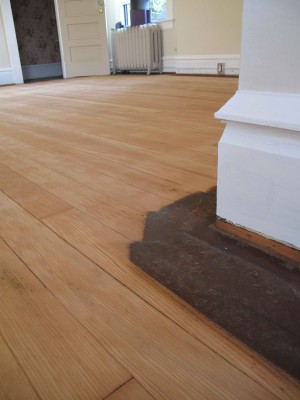 Heavy 16 grit sandpaper is used to grind through
the old wax finish and years of wear.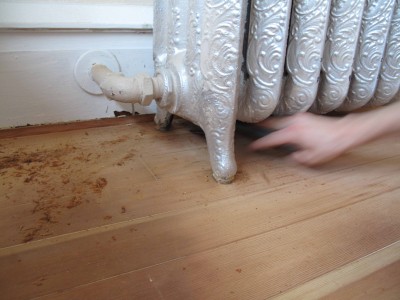 Even with modern sanders, hand scraping and hand sanding is still necessary under this heating radiator.