After this nice little "Grammas house" (search our website for gramma) remodel, little extras finish the look and homes functionality. Like this book shelf.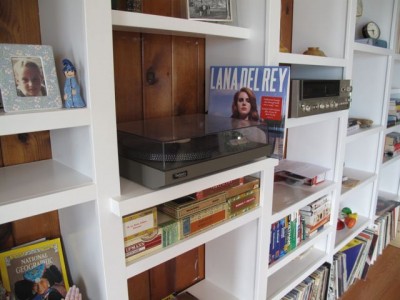 Custom made wood bookshelf completed. This homeowner wanted to have a specific place for an old record player and all the records.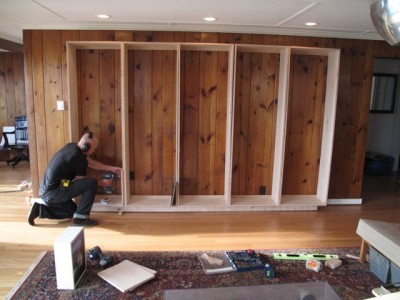 Making 5 exact boxes as the base.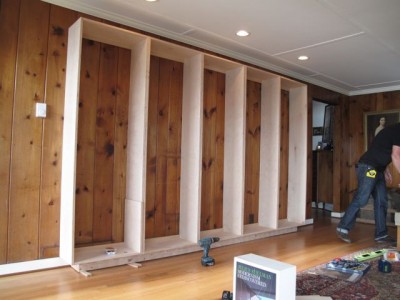 Leveled onto the base.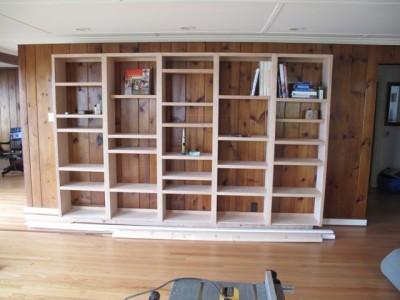 Making shelves with random space for visual interest.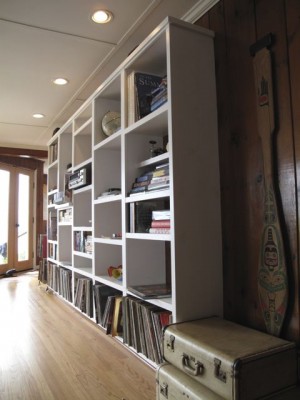 A nice display next to our recent wood floor refinish.