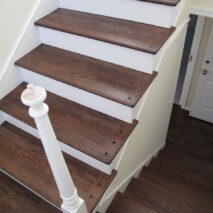 After the purchase of this foreclosed home, the new homeowners had work to do to bring the condition up to  speed. A heavily yellowed and worn hardwood floor did not match the look the owners had in mind………..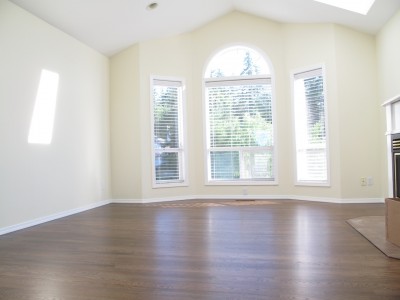 After thorough sanding to remove any remnant finish, staining and finishing can occur. This is a custom mix stain with water based floor finish applied.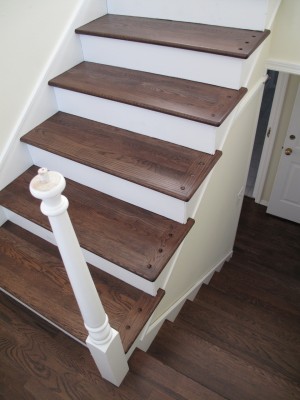 Removal of railing and balusters  to sand treads was necessary for a good job.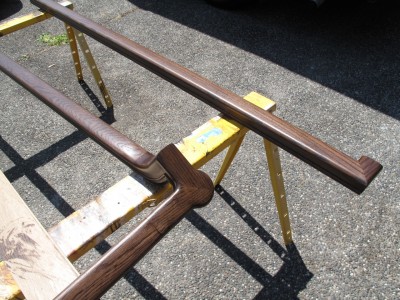 During floor refinishing, I noticed that the stair railing would not match the new floor color. A complete refinishing of the railing took place with the same stain color.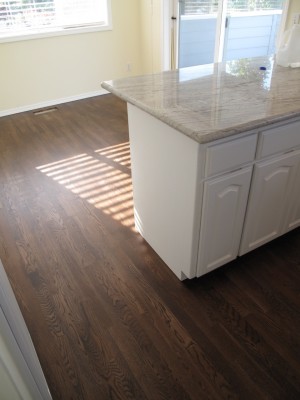 Kitchen view.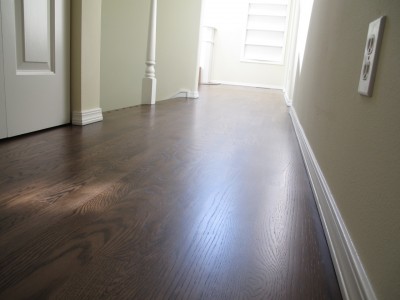 Newly refinished surface.