This older home located in the great Semiahmoo  golf community. A color change of the 80's white wash stained stairs was needed to update the home…….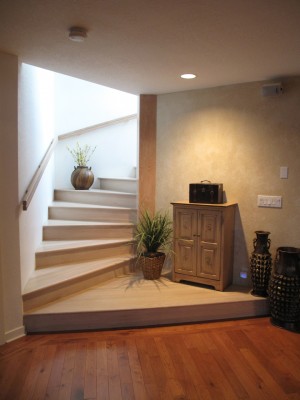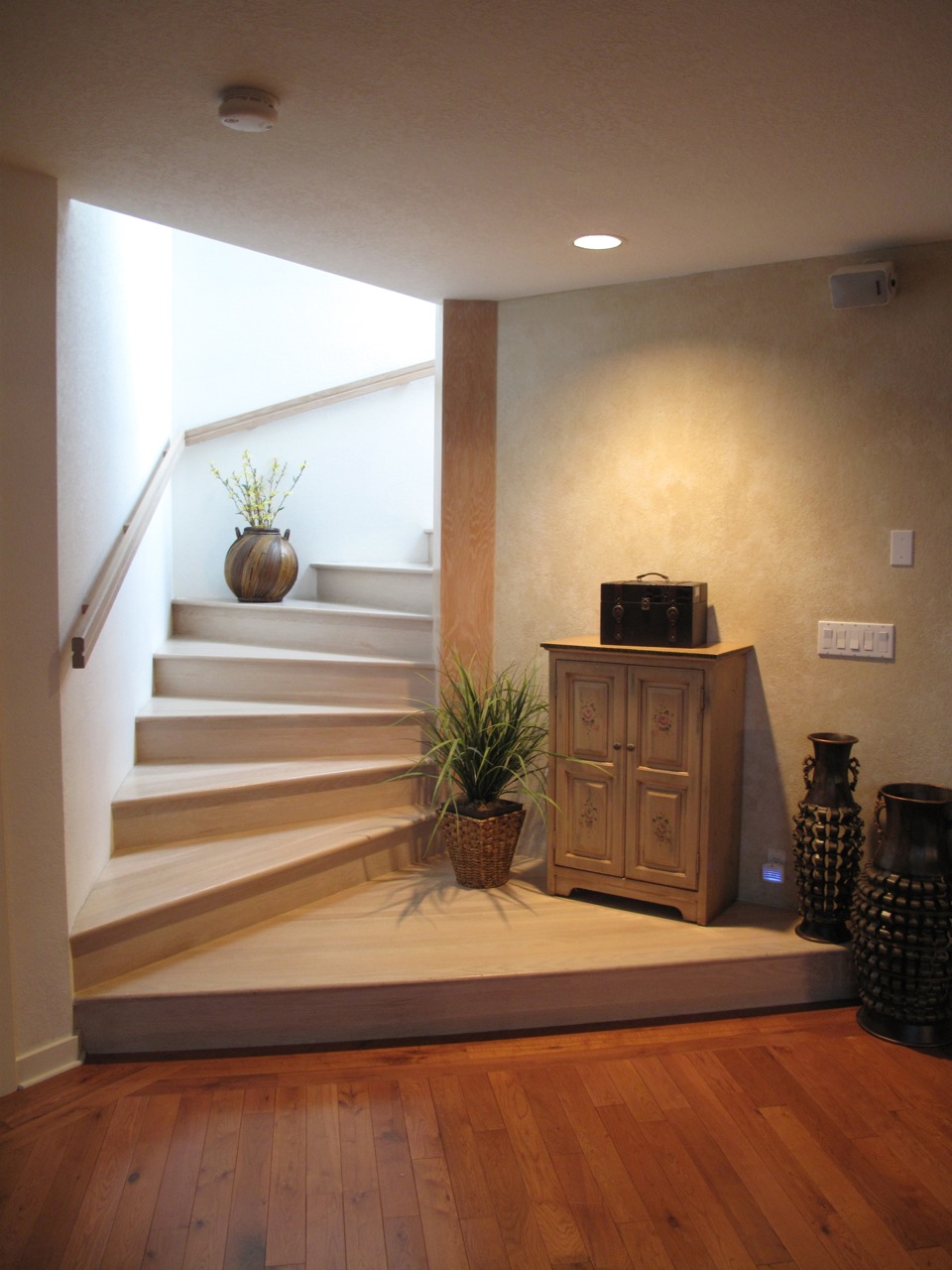 Beautiful white stain was showing wear and no longer matched the newly installed red toned wood floor.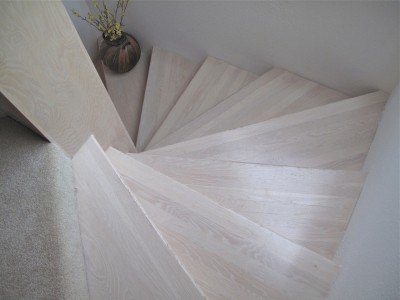 Before the sanding.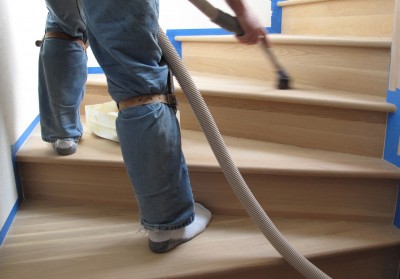 After thorough sanding to chase the white out the wood grain, cleaning and then staining can begin.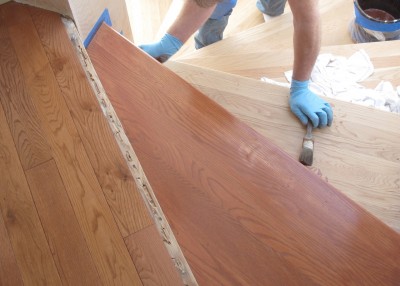 Application of stain. A custom mix of 4 colors.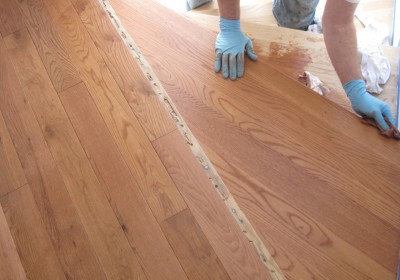 Wiping off of the stain shows the color match. The original stairs were a beautiful grade of select red oak while the new oak flooring was a cheaper Chinese pre-finished flooring product.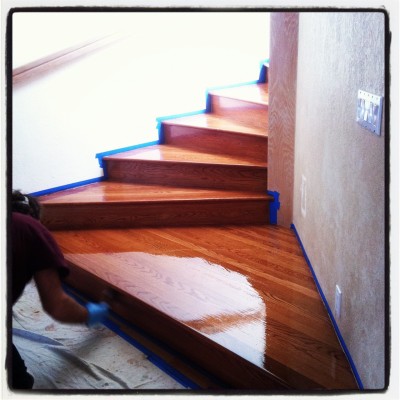 Application of Bona's Dri Fast sealer.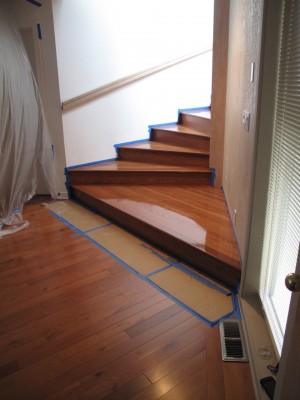 This picture shows after complete sanding to bare wood, application of a mix of Bona's  Stains to achieve a color match, then followed with a sealer coat. Now, the next step is application of 2 coats of Bona Traffic satin to finish the job!