This house had existing "select" red oak unfinished, sanded and finished on site flooring. Scope: Remove old carpet in the living, halls and 3 bedrooms with closets.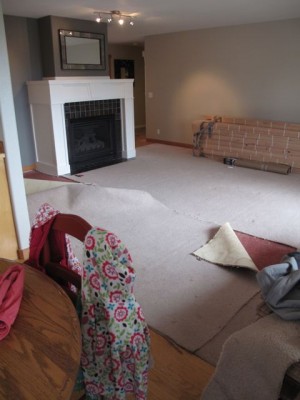 Pile of wood flooring has been in home for almost 2 weeks. Carpet removal begins.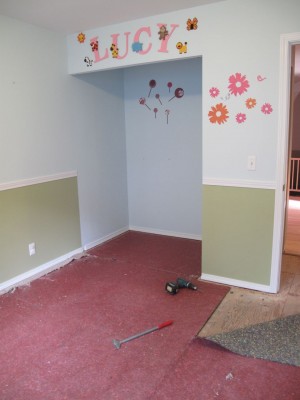 Next to be removed is pad, tack strip, base trim and staples.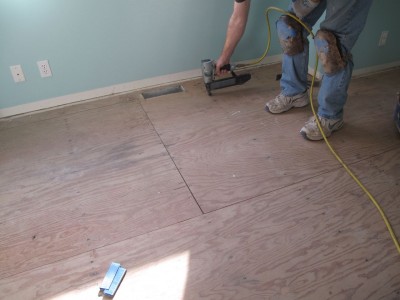 The floor had a couple squeaks and we decided to re-staple the entire floor down prior to new wood installation.
Aquabar Moisture barrier and wood bundles laid in each room ready for install.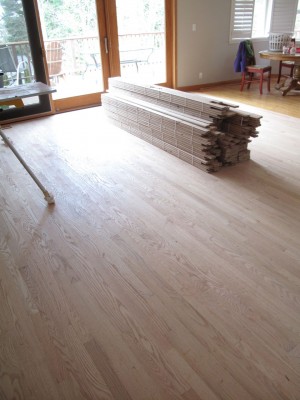 New Mullican oak floor install is complete. Continuation from darker kitchen area.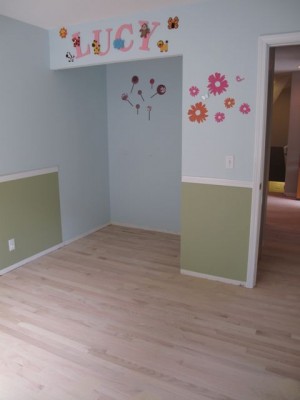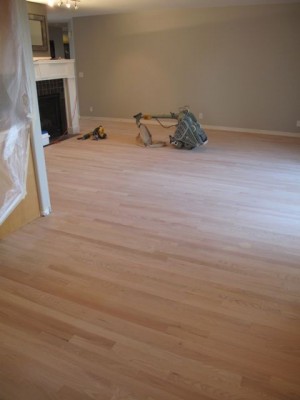 Old kitchen flooring to new living room transition has been sanded now.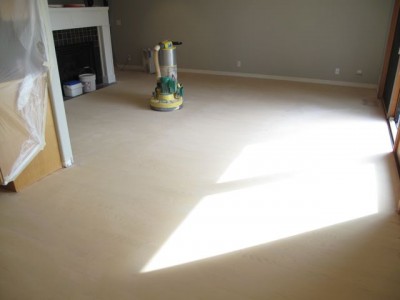 Filler has been applied.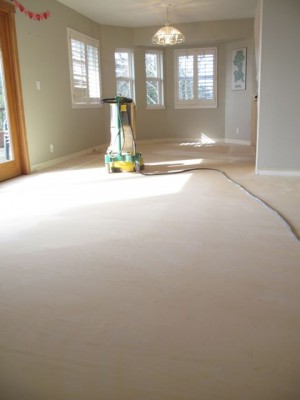 Wood filler is applied.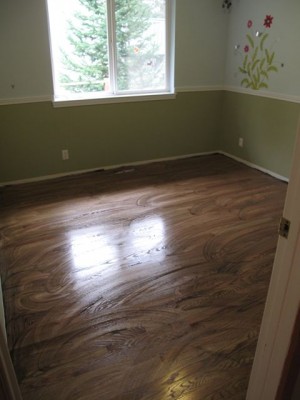 Stain is now being applied.