My client on this project, purchased an 80's golf course home. The home was starting to show its age. On top of that, the previous owner purchased a cherry toned pre-finished floor product. They started to install most of the flooring in the house but the kitchen and dining were left unfinished. Scope: Tear down wall, remove white stained flooring then install new wood to match for continuity.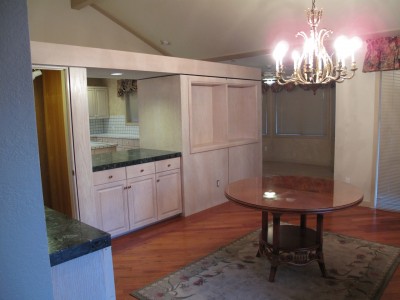 This wall was right in the middle of the kitchen.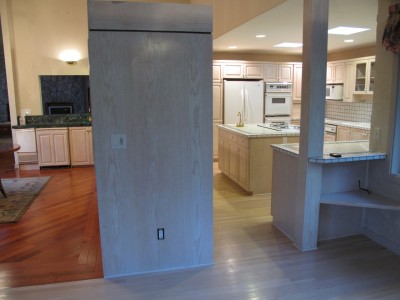 The previous owner had started the cherry tone wood floor installation but didn't finish the job.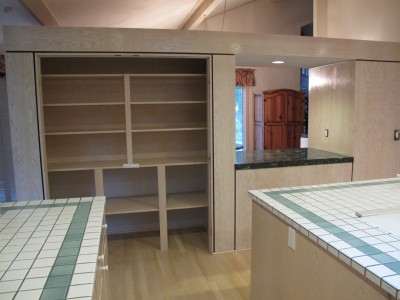 View from kitchen to dining room. OBSTRUCTED!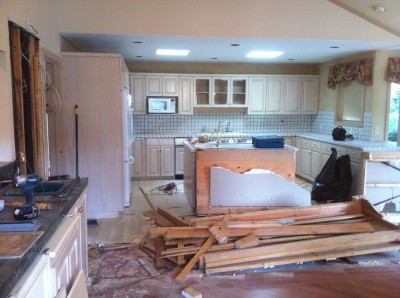 Dismantling of the wall.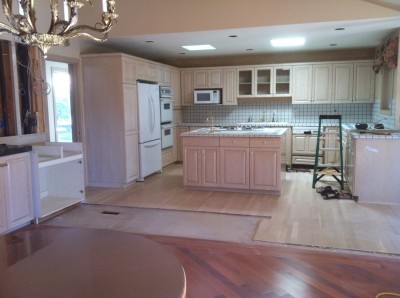 Removed wall unit and great traffic flow now!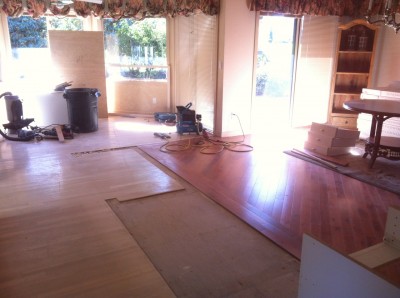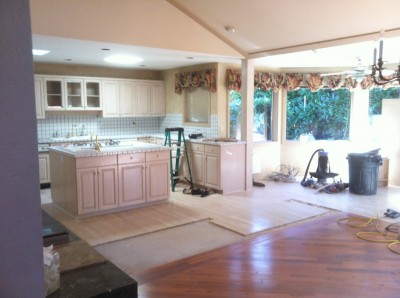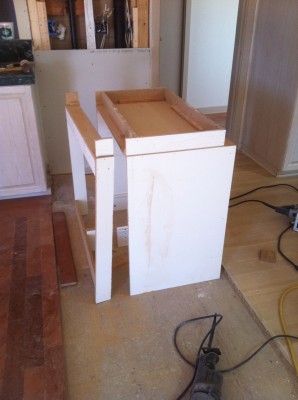 Reusing cabinetry from the dismantled wall. However the cabinet depths were different sizes. To reuse, the back had to be cut off 3″ and rebuilt. Now, it can be reinstalled.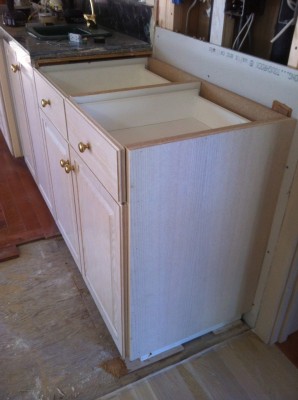 Rebuilt and reinstalled in a new location.
Slab granite counter to come.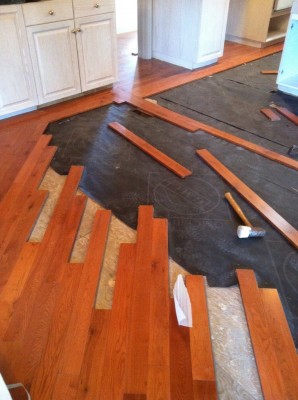 To have the visual effect now that wall has been removed, the existing wood floor border has to be taken apart and moved over 3′ towards the kitchen.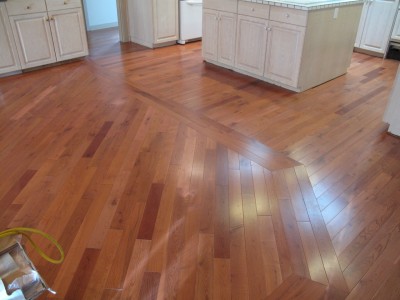 Floor is Complete!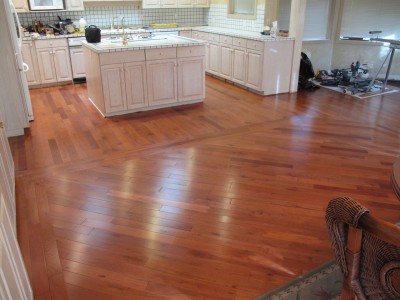 Wall is gone, border is extended and moved 3 feet towards kitchen.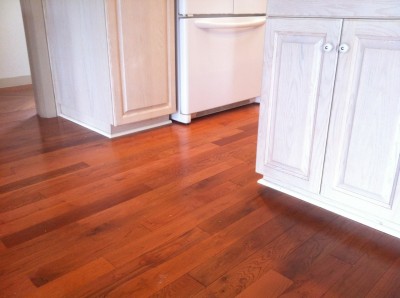 New quarter round trim at base cabinets completes installation!