CLICK ON ANY PICTURE BELOW TO ENLARGE
CTK Ferndale Church asked for help finding a new facility. After we found 3 unused spaces at The Pioneer Center business park in Ferndale, WA.
We sourced recycled items, scouring Craigslist, local salvage yards from Bellingham to Seattle. People donated and volunteers put in over 3000 hours.
Project manager, budget, material source, architectural elements, interior designer, exterior revamp designer, supervisor, laborer, scheduler are some of the tasks I held for this project.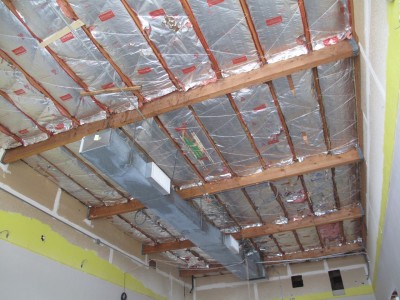 Ceiling detail after dropped ceiling removal, restringing the insulation and removing UN-needed ductwork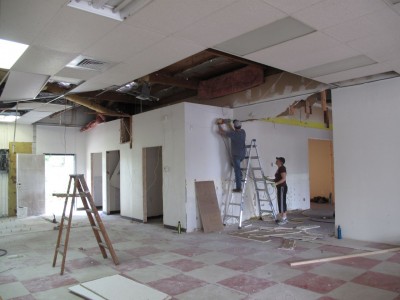 Demo of a pizza parlor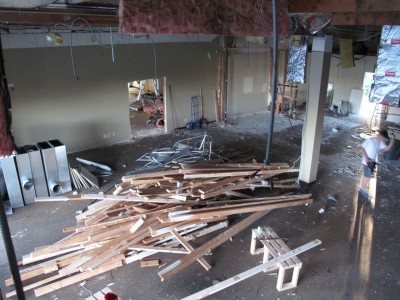 Demo of the bank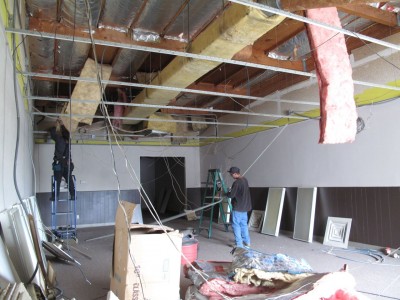 Demo of the kids clothing consignment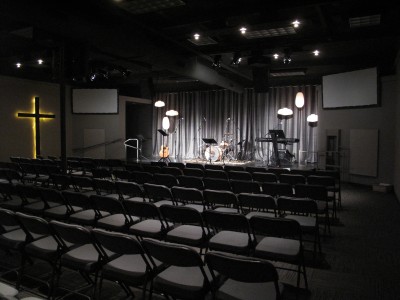 Worship center after 4 months of remodel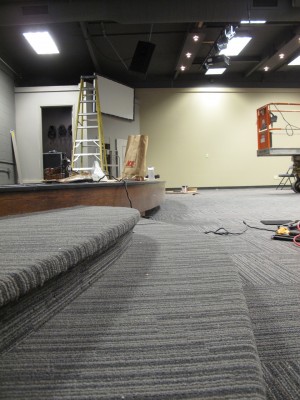 Stair detail at stage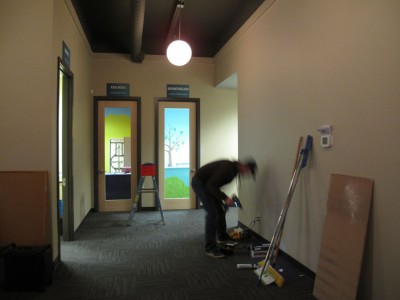 Final push to complete details prior to Sunday service. Notice 8-1/2′ or 102″ tall craigslist doors at 1/10 the price of new
We reused the cross and added LED lighting for effect.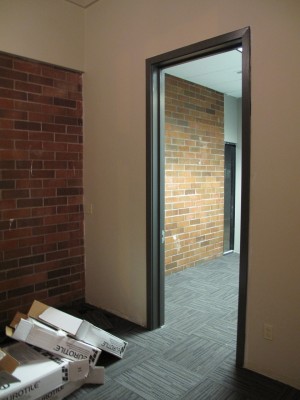 Existing brick wall remained. Flowed from entry to pastors office.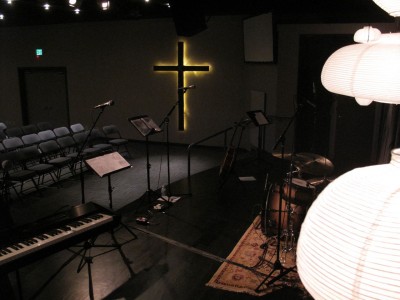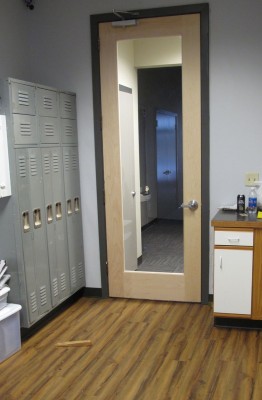 Recycled bank kitchen cabinets were used in new kitchen. Door is 8 -1/2′ tall found on craigslist and lockers were found at a local salvage yard. Wood flooring is vinyl planks to look like wood.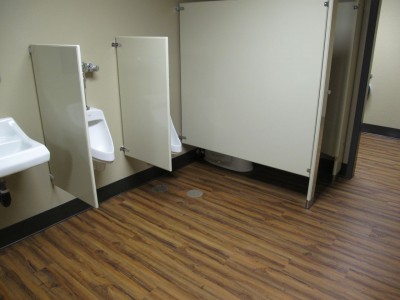 Men's bathroom with vinyl flooring planks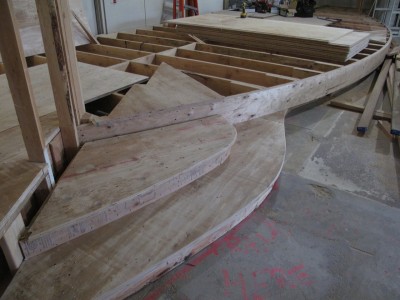 Stage and stairs have custom rounding for beautiful visual interest.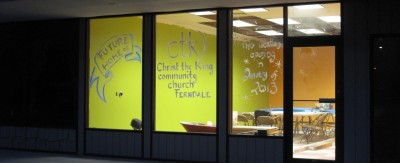 Kids classroom as seen from the outside.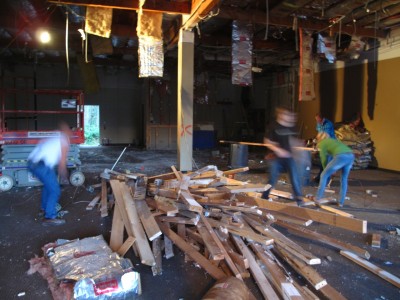 View of sanctuary to be. Pulling nails to reuse 2×4's. Keep it out of the landfill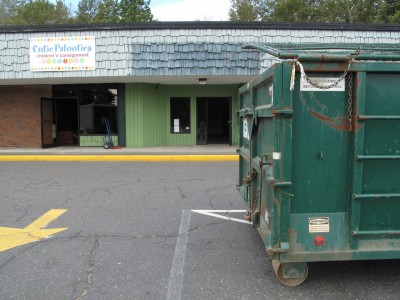 Exterior shot prior to revamp efforts. Multiple exterior colors made the building look run down and lacking life.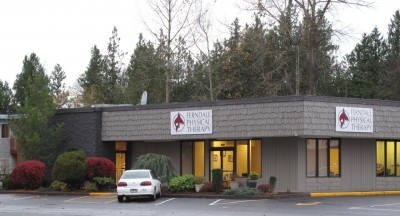 We picked modern colors to accent building architecture and highlight beautiful shrubbery.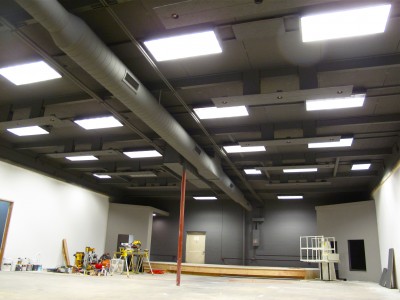 Custom design of ceiling to provide dimming mood lights and brighter fluorescent lights.