My customer had a certain budget to work with. So, instead of installing new cabinetry, we reused the old, tore an old obtrusive cabinet down, added trim details and repainted…..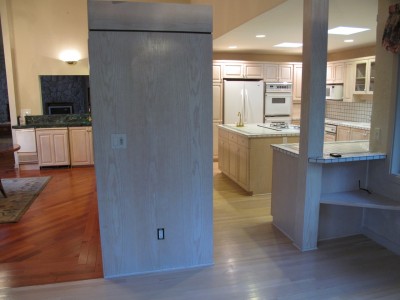 Obtrusive cabinet wall in the middle of the room.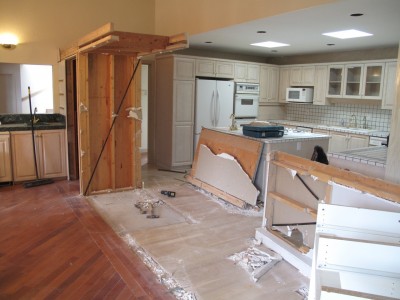 Wall coming down.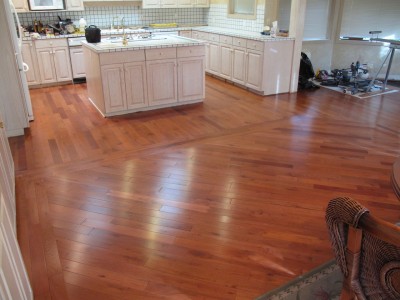 Wall gone, floor repaired and patched.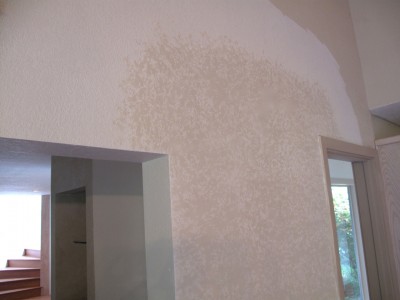 Texture match.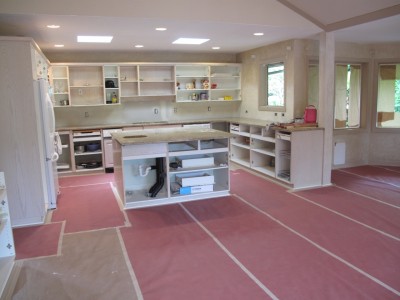 Prep of home to ready for painting.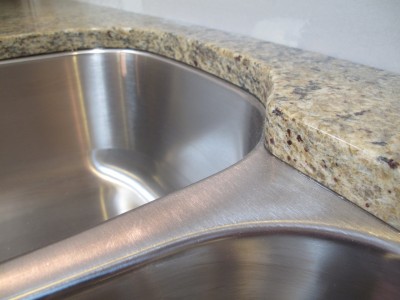 Granite in with 3 new under mount sinks.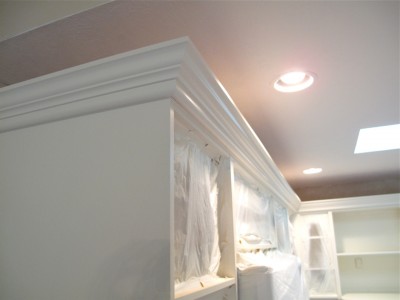 Add crown molding to the top of the cabinets to dress up the look.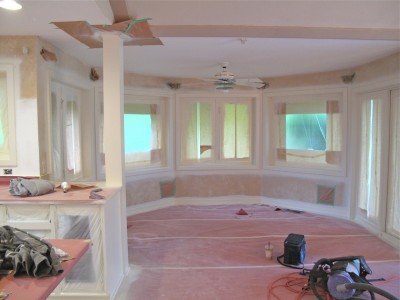 Scuff of existing surface and primer has been sprayed.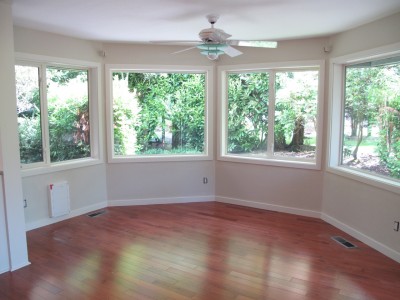 Paint work is complete and ready to put the house back together.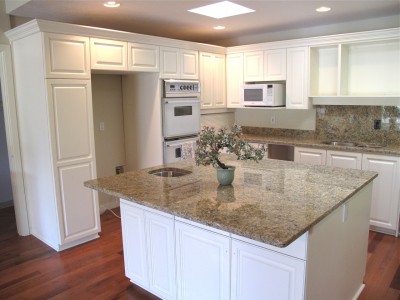 Some little details left, but the overall kitchen upgrade is complete.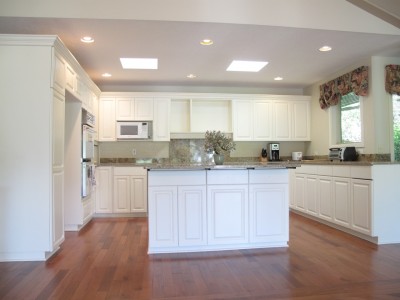 Obtrusive wall gone, floor installed, granite in, repainted walls and cabinets.