This great project included sanding and pre-finishing off the project site with ebony stain. After off site work is complete, transport, installation and final clear coats are performed……….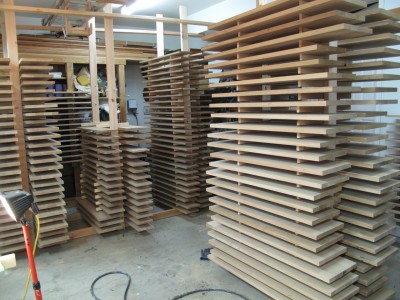 Production racking for speed and quality.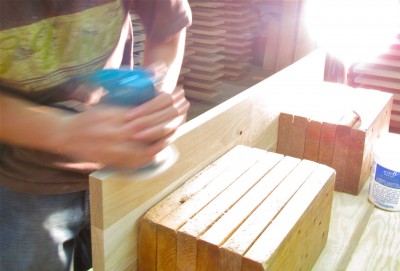 Sanding all sides prior to staining.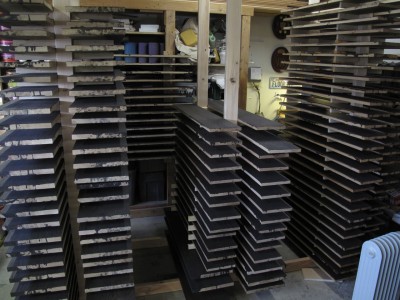 Stained stair parts are racked for drying.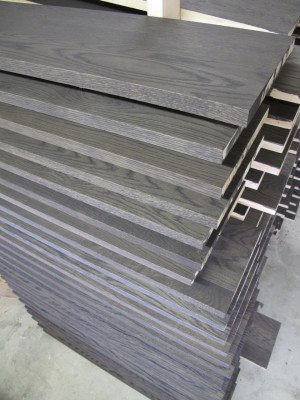 Stained wood looks dry and needs clear coats to deepen shine.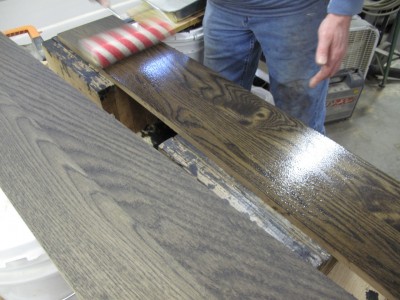 First coat of finish. Manufacturer prefers a roller application on this product. Even though at this moment it looks rough, it levels and produces the recommended build.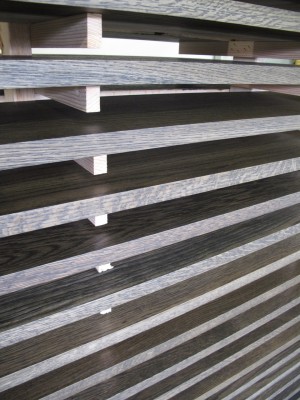 Coated and heated drying.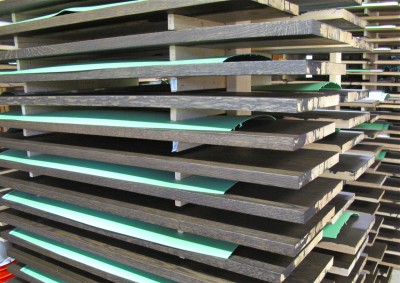 All parts are sanded, stained, coated and ready for shipping. Using floating floor pad and layer between every board is good insurance to prevent transit damage.