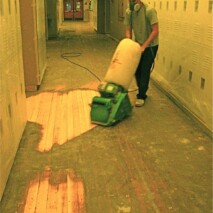 In an old school on Lopez island, the commons walkway had this 100 year old fir floor covered under VCT tiles and underlayment!
Project Scope: Remove old floor coverings and refinish the floor. This floor had thousands of nail holes, adhesive remnant and was  just in poor shape.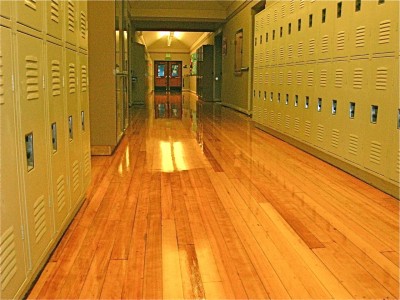 Refinishing is complete with 3 coats of commercial finish!