See how a patch is replaced and floor integrity is restored……….
Old floor is pretty rough!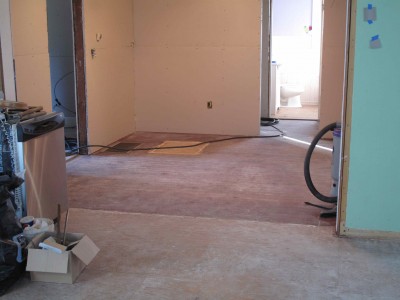 A previous fireplace hole was just covered with a plywood covering. The under structure was very poorly installed and not secure but loose.
Plan:
Remove affected boards, rebuild substrate.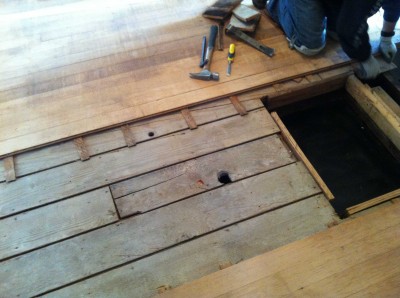 Flooring is now being installed with furring strip under to replicate 100 year old existing installation practice.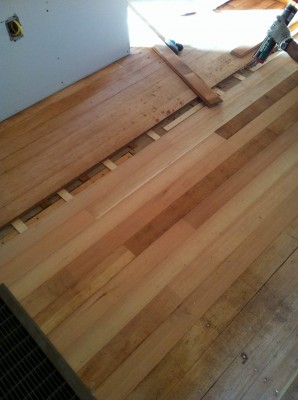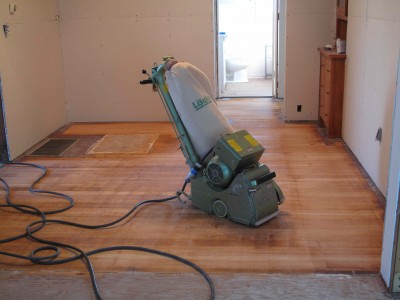 First sanding pass. Look at old plywood hatch cover. At this point the customer elected to shift gears and replace and restore the plywood with fir flooring to match and make the floor whole and complete.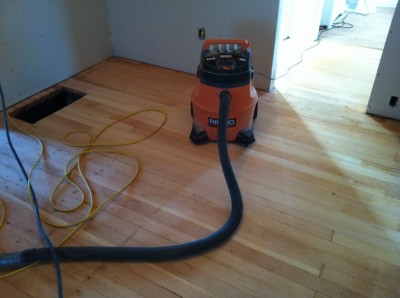 Repair is complete, structurally sound for years of service and longevity. Now normal sanding and refinishing proceeds.