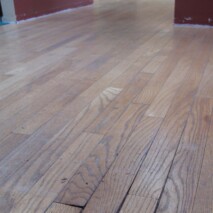 What do you do when the factory finish on pre-finished flooring wears out?……….
Refinish the floor! A complete sanding to bare wood to uncover clean new wood and applying new finish will restore the floor!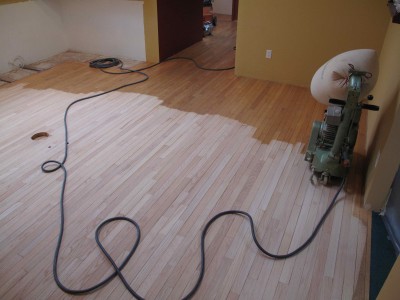 "rough off" stage with heavy grit sand paper!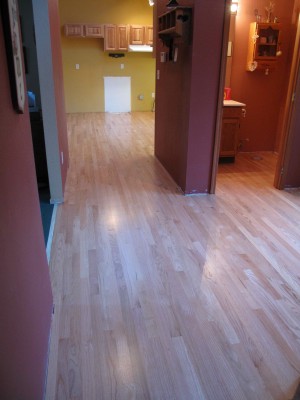 After complete sanding and application of 3 coats of water based finish!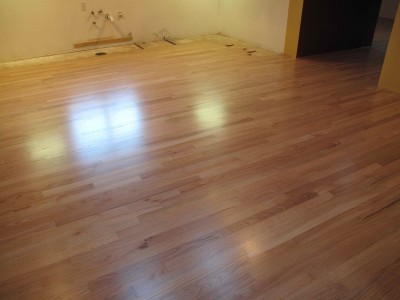 Finished!