One of my hopes, as a hardwood floor company business owner, is to see my customers get the product they really want! Period. Why would I want to just sell stuff? I am here to solve your issues.
When the homeowner mentioned to me that she really didn't want the laminate flooring from the box store but felt that it was her only price point option, I wanted to go to work, finding that real wood floor solution.
Her hope was to go dark. I know we have all seen the magazines of dark wood floors but sometimes the reality and our life choices don't match what we see in print.
Looking at her cabinets, furniture and overall color choices, we agreed that a darker version of the cabinet color was all that was needed to satisfy that "dark wood floor" that she wanted.

The material chosen was the great price point, Mullican's Ole' Virginian "Copper" solid 3/4″ oak flooring. Same price the box store is charging for fake or laminate flooring!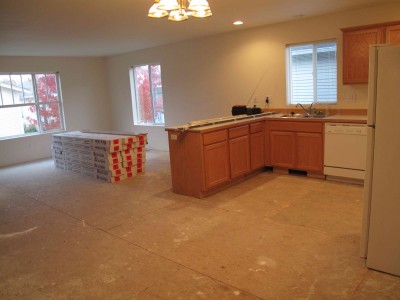 House is prepped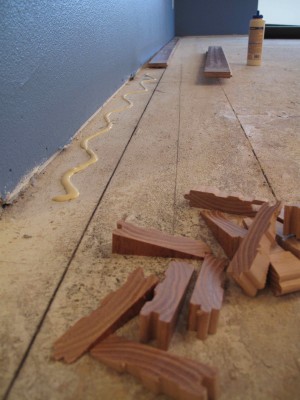 Baseline is established and floor is square to home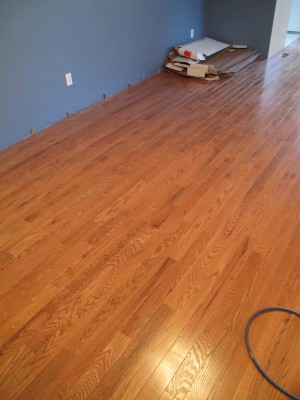 New floor is installed!